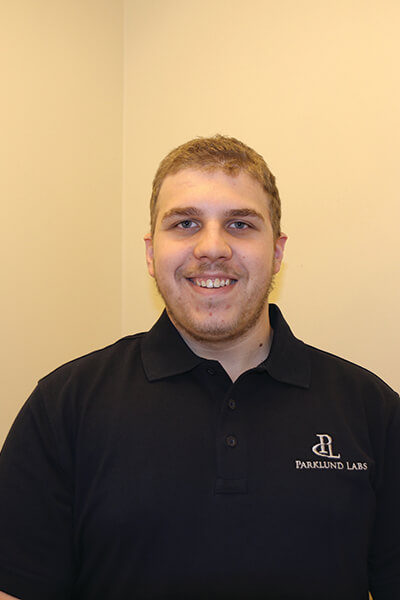 ---
I was born in Worcester, Massachusetts and grew up in Millbury, Massachusetts. I am a
graduate of Millbury Memorial Jr./Sr. High School.
I became aware of the Parklund Labs team when I began working for skichair.com in 2014. It was at skichair.com where I became more skilled with my hands and learned to fabricate a variety of different home and office decor and furniture items. Donna extended an offer for me to join the team at Parklund Labs. I was extremely excited to be part of a hard-working team that cares about what they are fabricating.
I look forward to learning new skills while being trained by a very knowledgeable staff.
I've always been an outgoing and adventurous person. I always seem to find new activities to join. My favorite thing to do in my time off is spending it with my girlfriend Victoria and going new places.
---