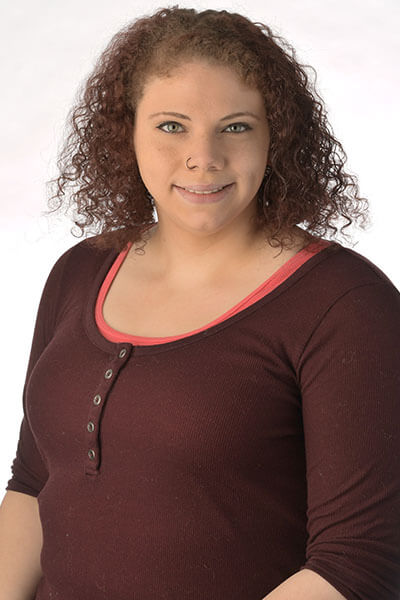 ---
Born in Worcester, I was raised in Mendon, Massachusetts on a local farm and later moved to Hopedale, MA. I am the oldest of two and have a younger brother. I graduated from Hopedale Jr./Sr. High School in 2012. In my free time, I enjoy, the outdoors, spending time with friends and family, my pets, and personal creative projects.
I have multiple family members, including my mom, that are or have been involved in the dental field for many years. I was introduced to the field in high school, when I began working for an orthodontic practice as a sterilization tech. During my time there, I learned many basic skills that are required within the field. I became familiar with dental terminology, learned how to follow specific OSHA guidelines, how to work in a professional environment and what working in the orthodontic field was like. Later, I began learning about the fabrication of appliances in the small in-house lab and found an interest in the hands on work. Through on the job training, I eventually was given the responsibility of fabricating all essix retainers, pouring up impressions, trimming study models, shipping and receiving, and other skills involved in the fabrication process.
After high school I left the practice to pursue a college education at Framingham State University. I spent about two years working at EMC as a member of the inventory control department. I came to realize that the type of work was not for me as I need something more hands on. I left EMC and began pursuing an orthodontic lab position in which I could use and develop the skills I had acquired. I came across and ad for a position at Parklund Labs and quickly responded. I was hired and became a member of the Parklund Labs team. I am responsible for the pumicing and high shining of acrylics, duplicating and pouring up models, essix retainers, and keeping up with the stocking and organization that keeps the lab running smoothly.
I continue to learn everyday and work my hardest to complete my portion of the work involved in the fabrication of orthodontic appliances. I am sincerely grateful to have found Parklund Labs and to have been given the opportunity to work for and grow with the company. I look forward to continuing to learn the ins and outs of the field and hope to spend many years here at Parklund Labs.
---