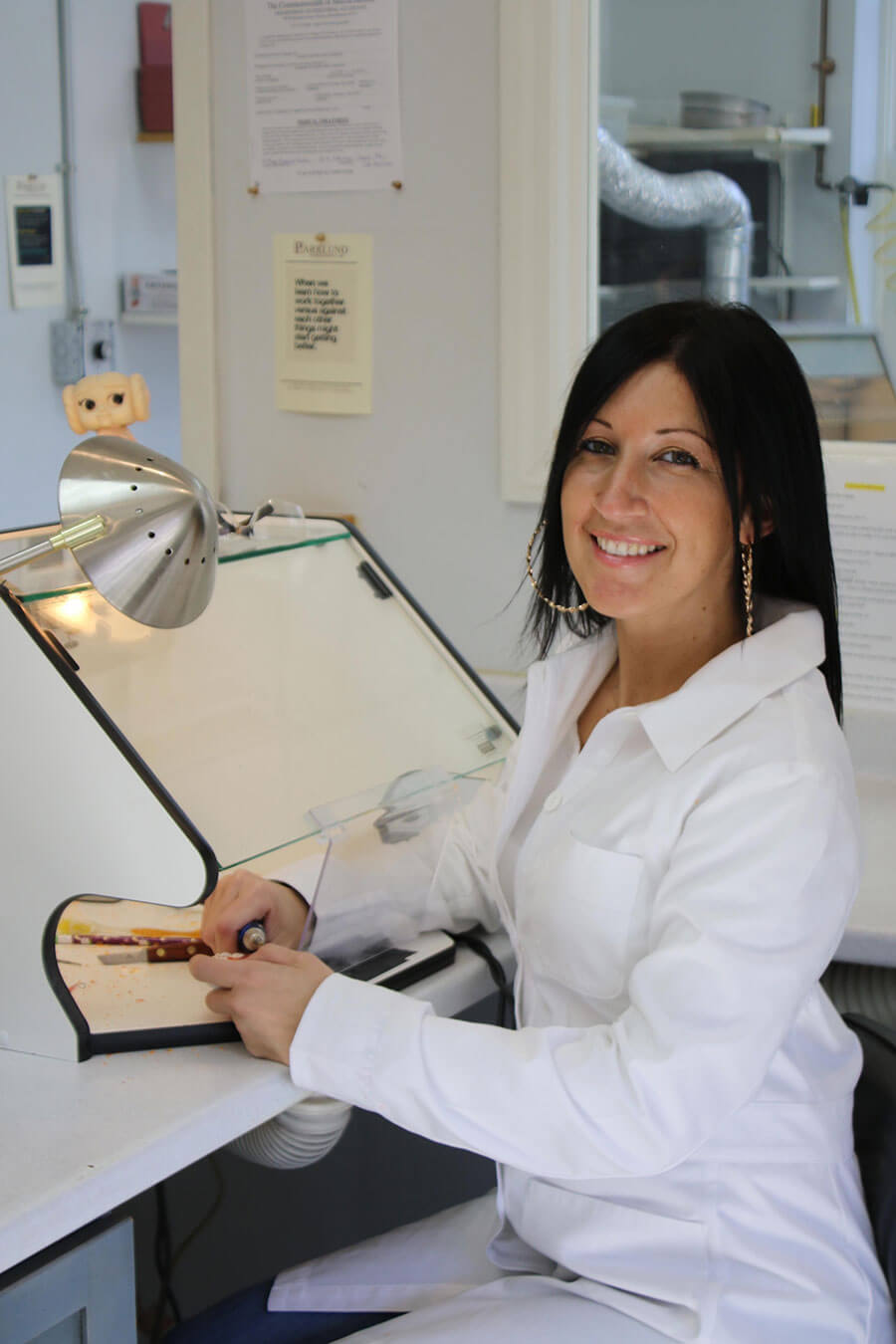 ---
I grew up in Woburn, Massachusetts where I attended public schools and graduated from Woburn High School in 2000. I am the only girl in a family of four siblings; my three brothers are some of my best friends. I have two children, my daughter Lisia and my son Jesiah. I adore my children and everything I do is for them.
I worked in Wilmington, MA for nine years as an Orthodontic Lab Technician in the acrylic department. I have trimmed all types of orthodontic appliances from removables to fixed to functionals. I enjoy this line of work and really love what I do. I am excited and feel very fortunate to work for Donna and with such a great staff. I look forward to many years at Parklund Labs.
In my free time I enjoy spending time with my children, taking walks to the park, watching movies, and when the weather is warm we love going to the beach.
---