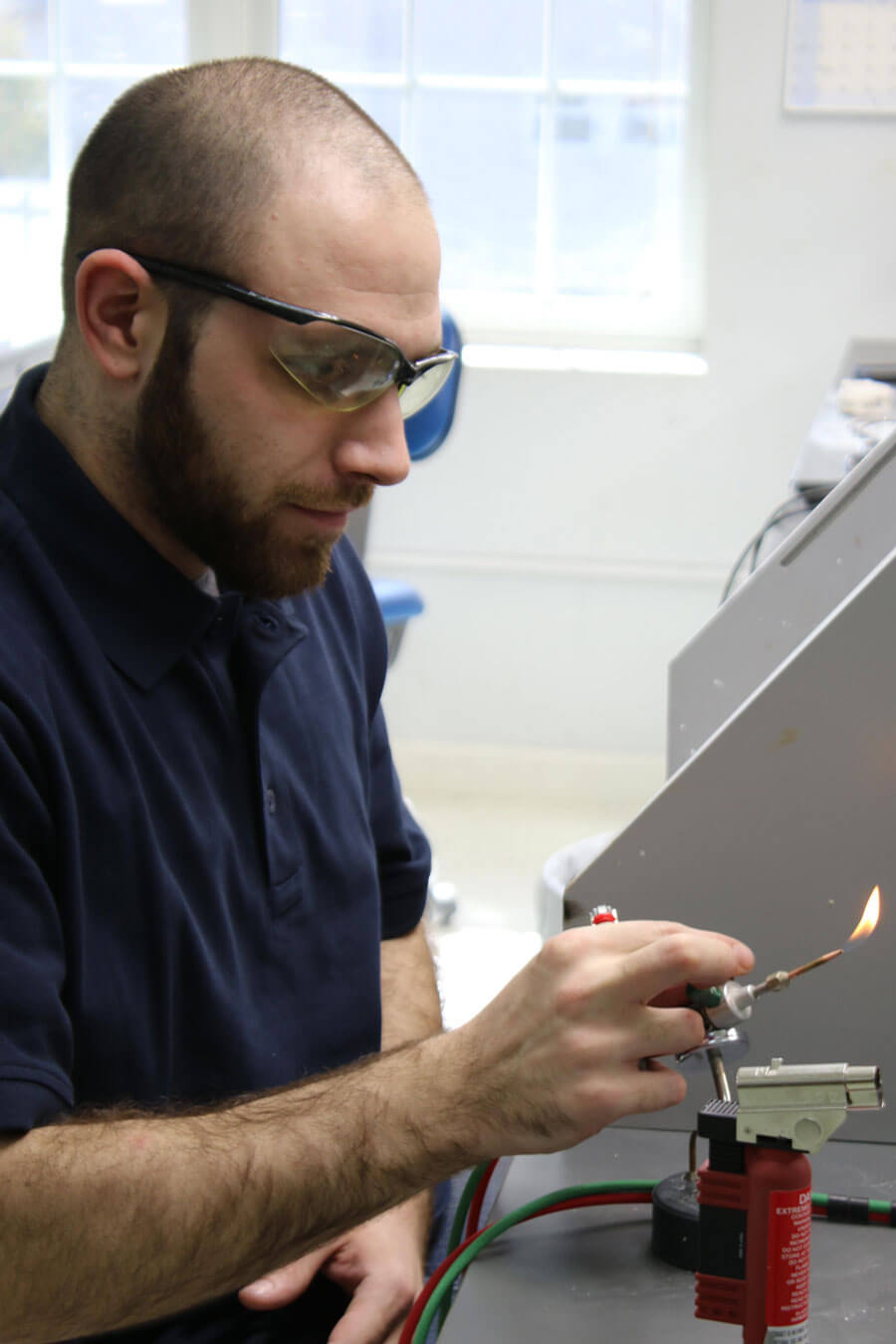 ---
I was born in Boston, but moved to New Hampshire. I enlisted in the United States Marine Corps and left for boot camp in 2008 after graduating high school. While the Marines was a good experience, I ended my enlistment and returned back home. My sister introduced me to orthodontic lab work.
I come from a family of craftsman. My father repairs oriental rugs and my uncle repairs and makes guitars. I was raised to take pride in my work and every case represents a new opportunity to hone and perfect my skills.
Parklund opened their doors to me in 2015, and I am excited to be part of the team as everyone here is very proficient in their work. I have an amazing boss and I couldn't be happier.
In my free time, I am either going on adventures with my dog Tala, playing my drums, or have my face stuffed in a book.
---