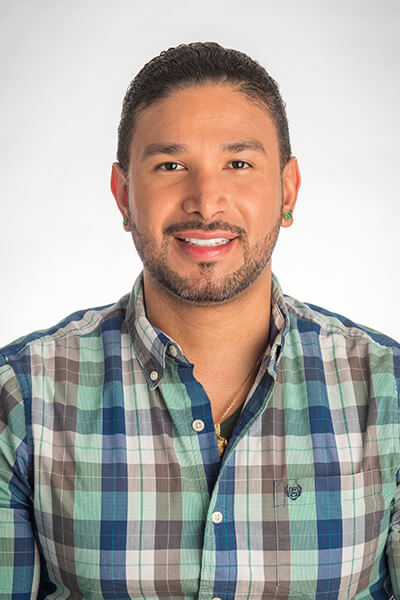 ---
I was born in New York and soon after that my family moved back to Columbia. I grew up in 2 different cities "Cali and Medellin' one is super warm, and the other is the best weather ever, not warm not cold, flowers all year. My best memories as a kid were watching my grand mom and mom working in the garden with roses and orchids.
When I was 12 I lost my mother and I found myself spending most of my time drawing using colors and black and white. This was the start of my passion for design and colors.
I graduated from high school when I was 16 years old. I then decided in 2007 I wanted to move back to the United States. I then attended college in Atlanta, Georgia and graduated. I decided after that to relocate to Boston.
In 2013 I was offered a position to work at NEO Lab with Christian Saurman and his team. I was introduced to the Acrylic Department and there is where I found my passion again for designs and colors.
I am an animal lover. I have had all kinds of animals. Currently I have a female Python, 5 years old.
In April 2021, I started to work at Parklund Labs. I am happy working with an excellent and talented team. I love all the designs and colors we make. I look forward to what we may have in the future.
Donna is unique and makes everyone feel at home, so I am not leaving this lab until I grow to 100 years old.
---