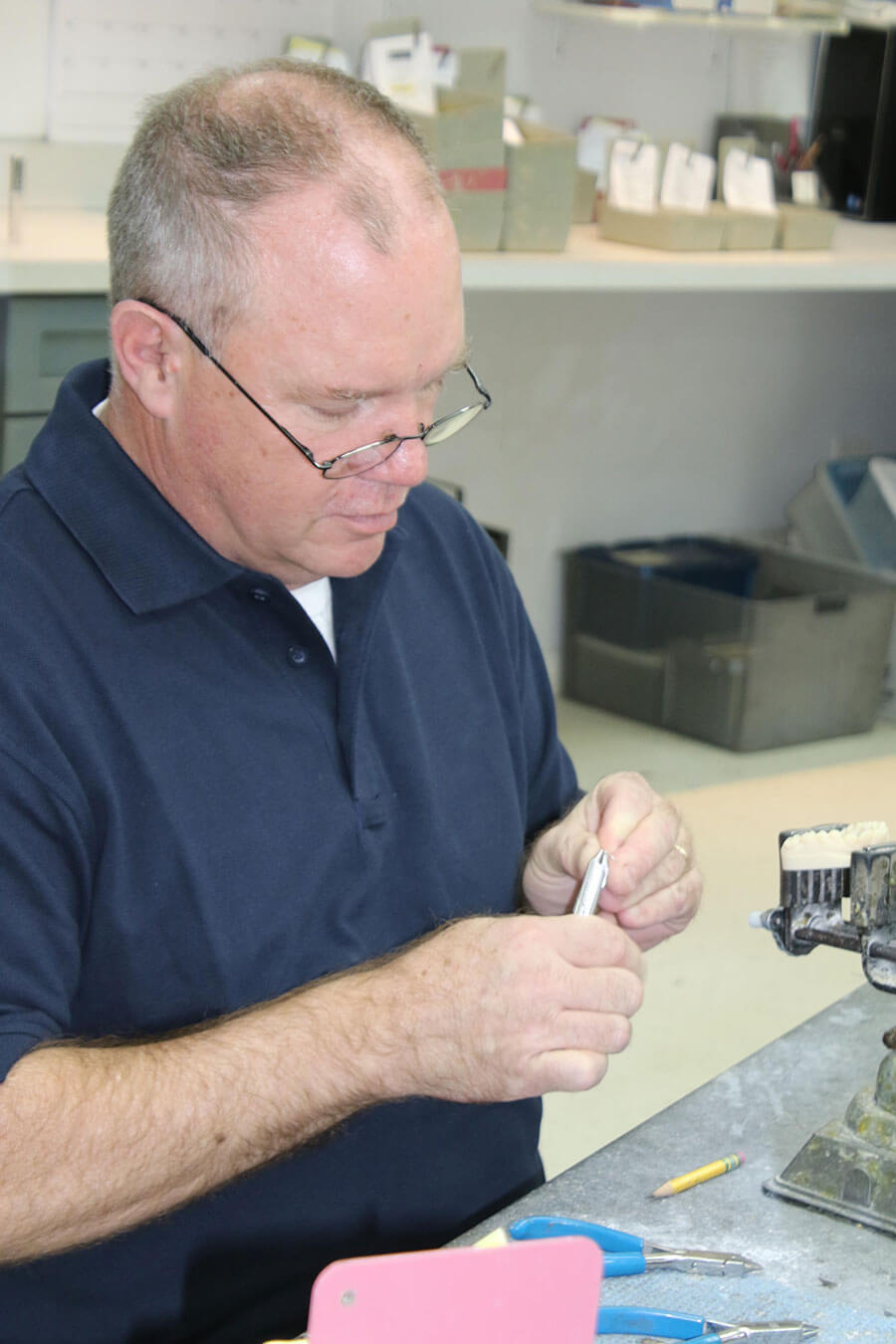 ---
I was born and raised in the suburbs of Holyoke, Massachusetts. I attended the public school system and graduated in 1979. My wife Glori and I were married in 1982. We have three children and seven grandchildren, who we adore and enjoy spending much time with.
My brother-in-law was a Dental Technician in the United States Navy and also worked as a Wire Technician for a local orthodontic lab. Seeing what he did for a living sparked an interest for me in the Orthodontic field. In 1984 an opportunity became available to work at the Enfield lab. I was hired as a Bench Technician bending Spring Retainers. Throughout my career, many opportunities were extended to me, which allowed me to learn about all types of appliances. Eventually, I learned the complete fabrication of all retainers, functional appliances, Frankels and some metal appliances. I have always embraced the opportunity to learn something new. In 2002, I was promoted to a Senior Lead position, responsible for the oversight of all production. I was employed at the Enfield, Connecticut lab for 27 years, until they closed their East Coast facility and relocated to the Mid-West.
In my free time I enjoy many outdoor activities including fishing, boating, camping, gardening and cooking. I also enjoy spending long weekends in our home in Maine with my wife and family.
I joined Donna and the Parklund Team in 2012, I look forward to many years of service with them.
---