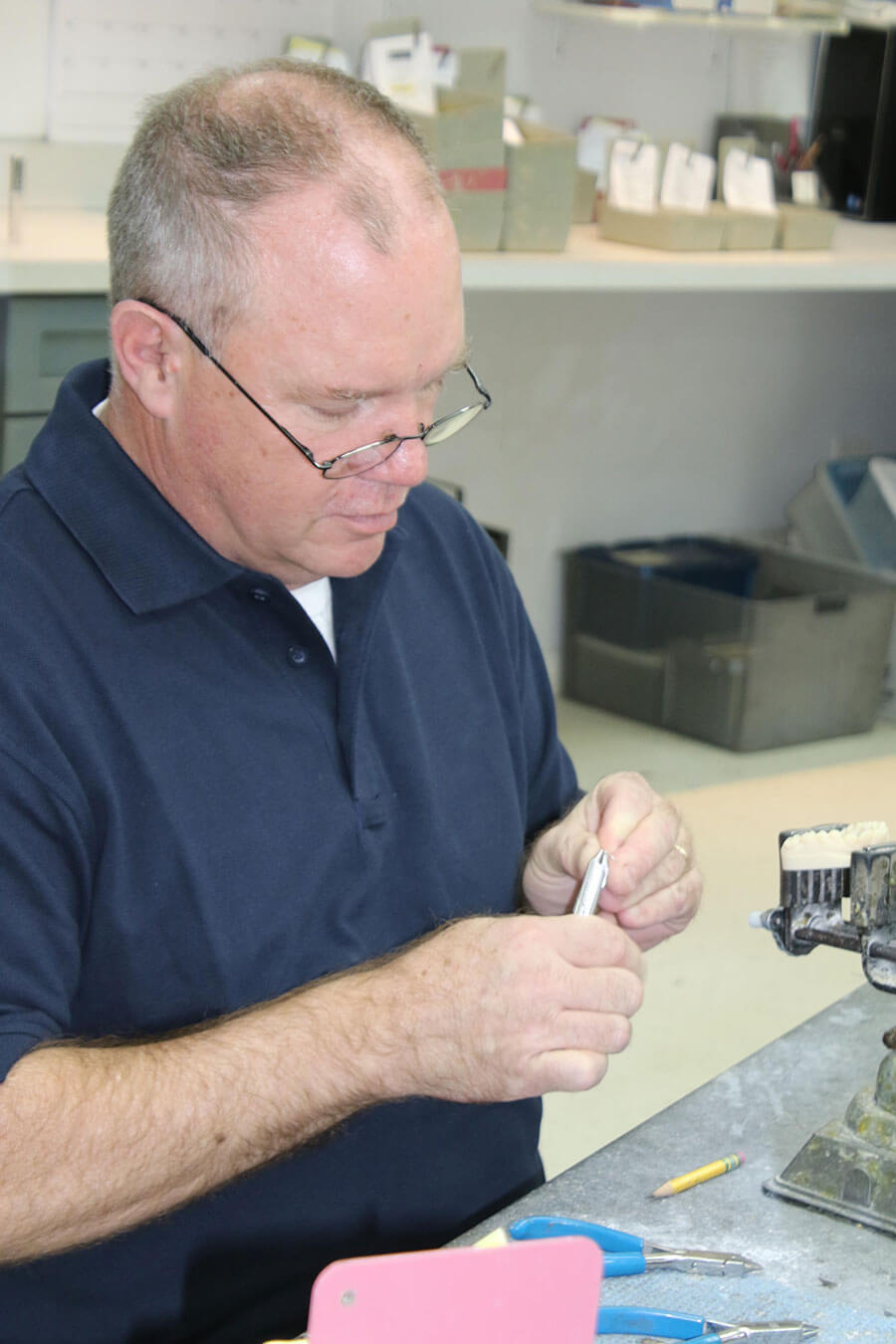 ---
I was raised in the suburbs of Holyoke, Massachusetts and attended the public school system from which I graduated in 1979. I married my wife Glori and we have raised three children, Robert, Nicole, and Kristen. We have three grandchildren, Adrian, Kaleb, and Lachlan, who we adore and enjoy spending much time with.
My brother-in-law was a Dental Technician in the United States Navy and also worked as a Wire Technician for a local orthodontic lab. Seeing what he did for a living sparked an interest for me in the Orthodontic field. In 1984 an opportunity became available to work at the Enfield lab. I was hired as a Bench Technician bending Spring Retainers. Throughout my career, many opportunities were extended to me, which allowed me to learn about all types of appliances. Eventually, I learned the complete fabrication of all retainers, functional appliances, Frankels and some metal appliances. I have always embraced the opportunity to learn something new. In 2002, I was promoted to a Senior Lead position, responsible for the oversight of all production. I was employed at the Enfield, Connecticut lab for 27 years, until the closed their East Coast facility and relocated to the Mid-west.
In my free time, I enjoy many outdoor activities including fishing, boating, camping, gardening and cooking. I also enjoy working on automobiles and motorcycles.
I joined Donna and the Parklund Team; I look forward to many years of service with them.
---