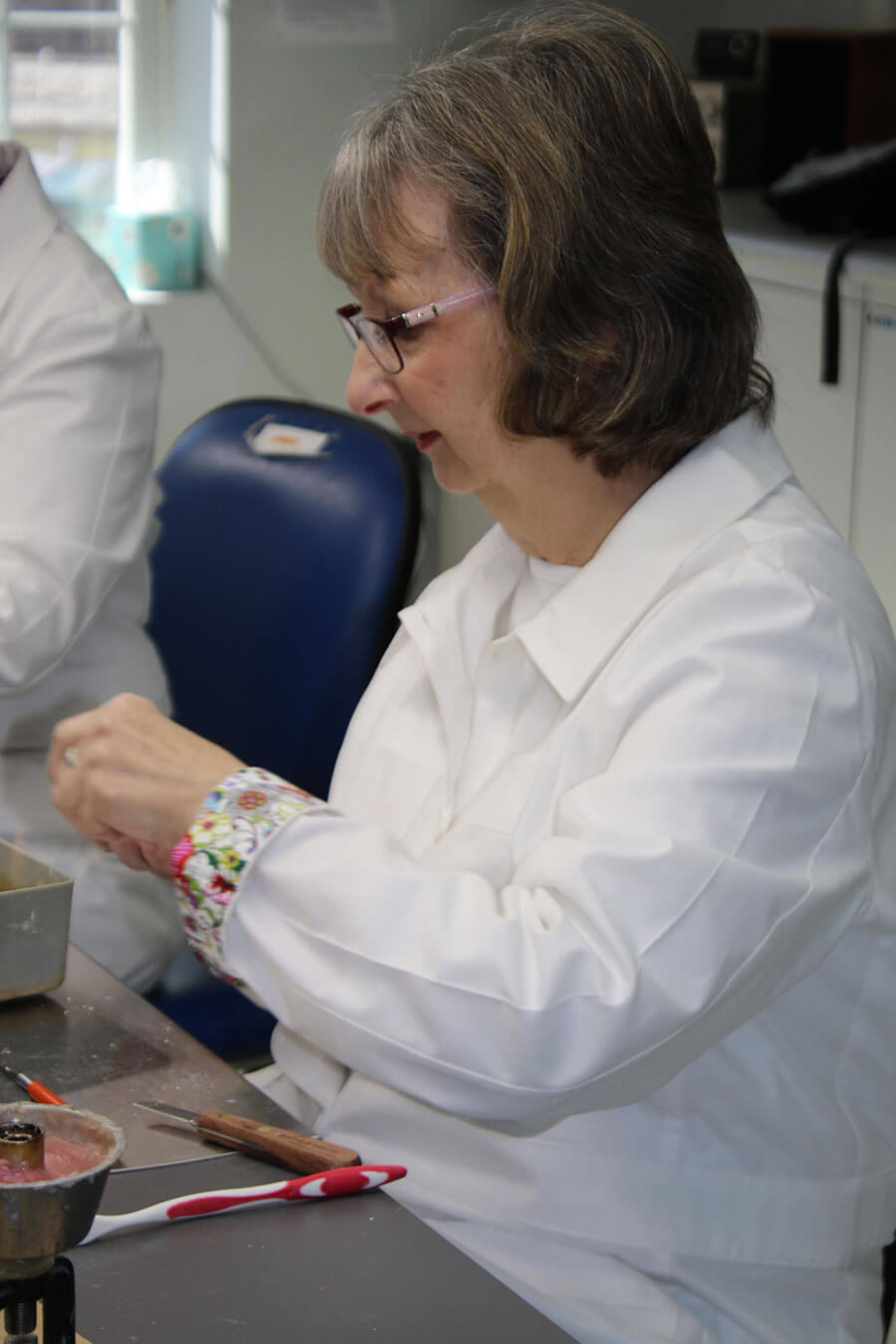 ---
Born and raised in Shrewsbury, Massachusetts I attended all local schools. Growing up, I loved to go down to our local lake and enjoyed watching the sunsets.
After graduating from a Dental Assistant Program at a local technical school in 1969, I went to work for Dr. Robert Ryder, who is now retired. I was able to work closely with Dr. Ryder learning about lab techniques, wire bending, acrylics and so much more.
In the following years, I became a stay-at-home mom until my kids were well into middle school, at which time I went back to work. I assisted in a general dentistry office before going to a large Pedo-Ortho practice where I worked for nearly 10 years. Over that time, I was fortunate to learn a great deal about the mechanics of moving teeth and all aspects of orthodontic treatment.
I interviewed with Donna in April 2001 and was offered a job, however I declined at the time thinking I wanted to pursue computers. In May though, I realized that I truly loved the orthodontic field, the job was still available and I began working later that month.
My work here varies. In the Wire Department, my specialties are Spring Aligners and Pontics. I am also very thorough in the Acrylic Department, pumicing and polishing the appliances. Because of my experience working with orthodontics, I do a lot of the communicating with the doctors and their staff.
We have a relaxed but professional working atmosphere and I enjoy my job very much.
---